The artist is Petrov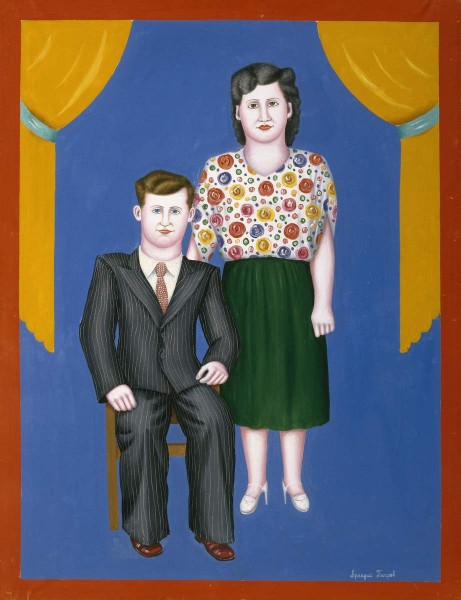 Modern portraiters often resort to the use of primitive techniques in order to bring an element of irony into the image. Laughing at himself, Arkady Petrov portrayed himself and his wife in the form of smug dulling provincials. (A. A.).
Russian portrait. XX century: St. Petersburg, 2001. WITH. 327.