The artist is Polyushenko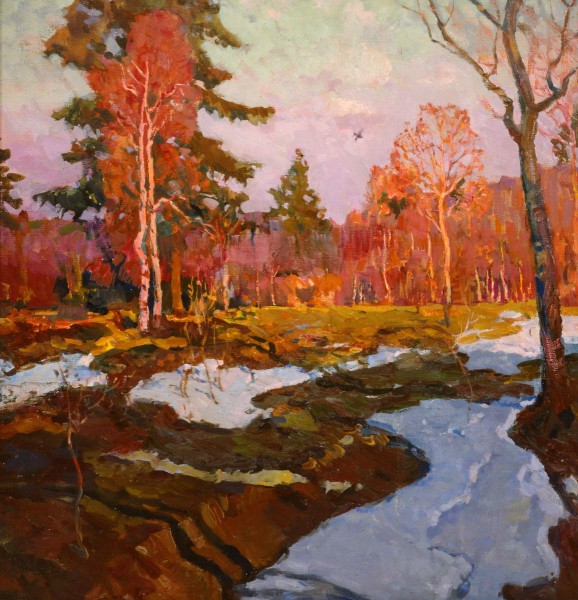 This canvas Polyushenko is full of spring music – in shadows on taling snow, in trembling young shoots of birches, in a delicate haze that enveloped the top of the trees. The last struggle of winter was transmitted by the painter in a clash of warm and cold tones that penetrate the canvas.
Exhibition catalog in Malaga "Seasons. Works from the collection of the Russian Museum ". 2015. WITH. 64.