The artist is Caravak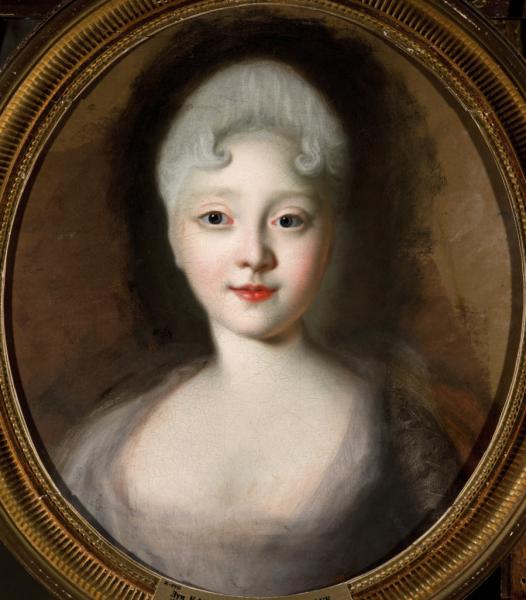 Elizabeth I Petrovna (December 18/29, 1709 – December 25, 1761/5) – Russian Empress (since 1741). The illegitimate daughter of Peter I and Martha Skavronskaya, therefore, when official consideration of the issue of succession in 1725-1730, was never considered as one of the applicants. With the support of the guard, a coup d'etat was carried out, during which Ivan VI managed and ruler Anna Leopoldovna. Reigned from November 25 / December 6, 1741 to December 25, 1761 / January 5, 1762.
The 400th anniversary of the Romanov house. SPb, 2013. WITH. 110.
With the board of Elizabeth Petrovna, the coming to Russia of the Enlightenment and the reorganization of military educational institutions is associated. In 1744, a decree was issued to expand the network of elementary schools. The first gymnasiums were open: in Moscow (1755) and Kazan (1758). In 1755 on the initiative and. AND. Shuvalova founded Moscow University, and in 1757 – the Academy of Arts. The support of m. IN. Lomonosov and other representatives of Russian science and culture. In 1756 she signed a decree on the creation of the imperial theater. Huge funds were allocated from the treasury for the arrangement of royal residences. The court architect Rastrelli built the Winter Palace, which has since served the main residence of the Russian monarchs, and Yekaterininsky in Tsarskoye Selo. The Peter's residences on the banks of the Gulf of Finland – Strelna and Peterhof were thoroughly rebuilt.
In the "Imperial Hermitage inventory", published in 1913, the "portrait of the thoracic [Elizabeth], written when it deigned to be a cesarean, was mentioned in 1764". New studies have established that the portrait is a sketch to the portrait of L. Caravaka, recently acquired by GE and dated 1724. Peter I. Time and environment. SPb, 2015. WITH. 76.