The artist is Popkov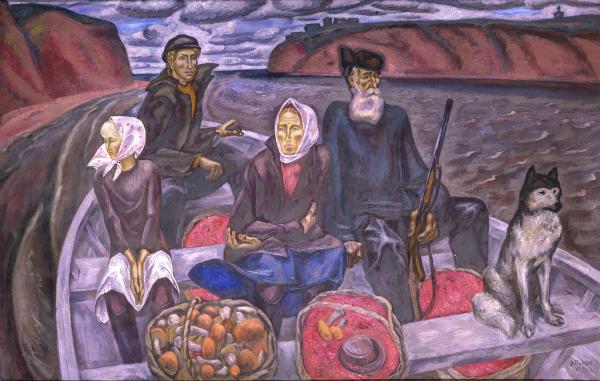 In 1965, Viktor Popkov lived for almost a month in the Arkhangelsk region on the Mezen River. The harsh beauty of this region struck the artist. The cold of the Russian Covere, the harsh climate of these places complement his works with a shade of psychologism, the nature and characters of the heroes are merged together.
Exhibition catalog in Malaga "Seasons. Works from the collection of the Russian Museum ". 2015. WITH. 128.