The artist is a grabar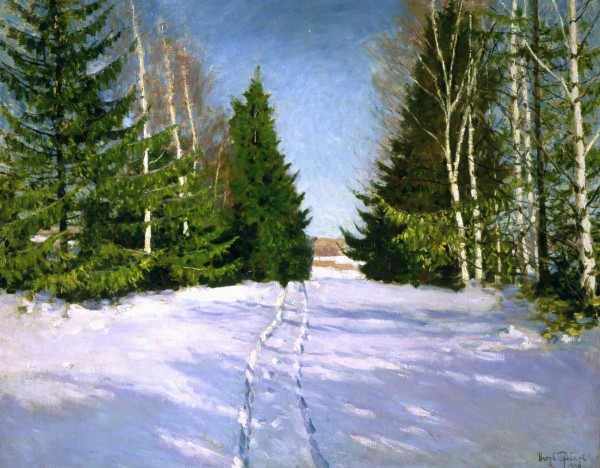 Despite the fact that in the Soviet period the grabar wrote both portraits and large official canvases, in his work the landscape always dominated. Landscapes created in the late 1930s-1940s are characterized by the same freshness and optimistic perception as its early paintings of this genre. But now the grabar proceeds to the greater coverage of space, to a wide, generalized composition.
Exhibition catalog in Malaga "Seasons. Works from the collection of the Russian Museum ". 2015. WITH. 61.