The artist is the corn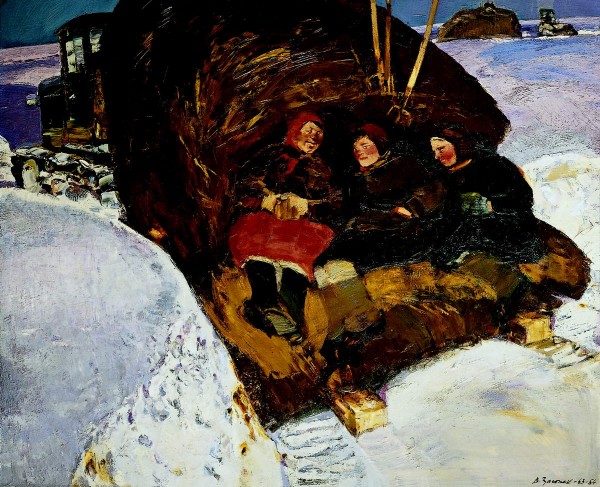 The plot of the picture is very simple, it is a mundane household scene of spring collective farm everyday life, which "Spied" In Old Ladoga, where he sought to go to the creative cottage as soon as possible in the spring to catch his favorite transition state of nature between winter and spring.
Exhibition catalog in Malaga "Seasons. Works from the collection of the Russian Museum ". 2015. WITH. 72.