The artist – Pimenov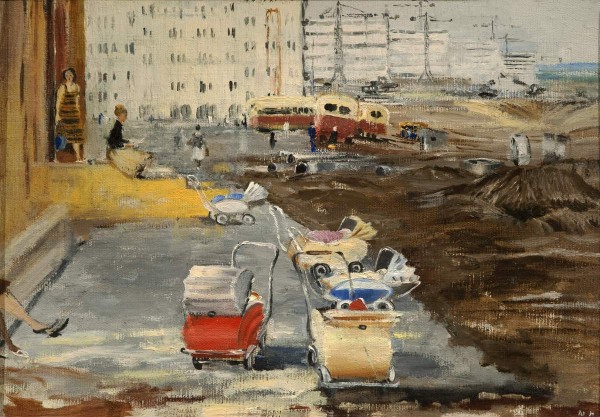 Pimenova was very attracted, according to him, the "endless birth of a new one, this is an eternal movement", which was reflected in the radical change by the 1950s of his creative manner and appeal to the topics of new buildings in Moscow, his beloved city.
For the happiness of the people. Catalog of the exhibition of the Russian Museum in Malaga. 2018. WITH. 123.