The artist is Moiseenko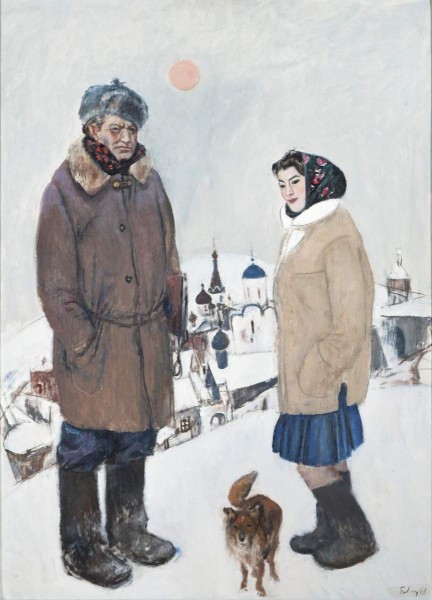 The artist and his wife in. L. Rybalko. Portrait of the family. SPb., 2014. WITH. 130.
Rybalko Valentina Lavrentievna (1918-1991) Sculptor. A student of an outstanding master and teacher A. T. Matveeva. Diploma work in Wah – "Refugee with a child", The assessment is excellent. Member of the Union of Artists of the USSR, People's Artist of the RSFSR. Honored Artist of the RSFSR, candidate of art history, professor.
The main topics of creativity are the topics of labor and sports, youth, love and motherhood. Among the works are easel portraits, compositions, monumental sculpture.
For Evsey Moiseenko, the creator of large thematic paintings, family images – rest, blessed vacation, the possibility of emotional and aesthetic freedom. Not demanded in the 1920s and fell out of the official genre order in the 1930s, the family portrait becomes deeply personal, not custom-made for artists. Representatives of "Nonfordial Art", who retired from battles for realism in the quiet workshops, the image of the family made it possible to outline the boundaries of the "Middle Circle". Lyubov Shakirova. Family album of the Russian Museum // Portrait of Family. SPb, 2014. WITH. 13.