The artist is Vasiliev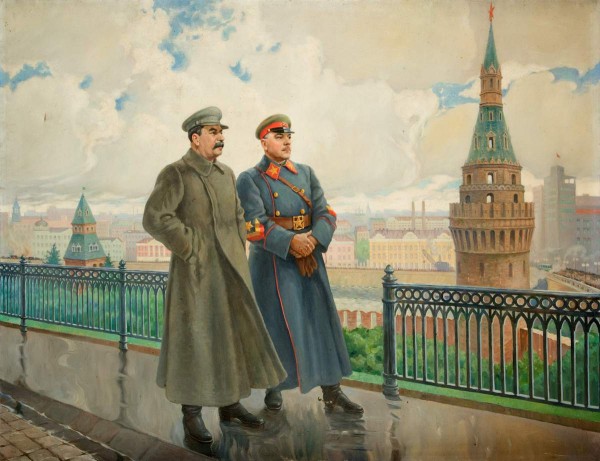 The work is a vivid example of the cult of the leader of the leader in Soviet art. The image of the walk of Stalin and the People's Commissar of the Defense of Voroshilov at the walls of the Kremlin symbolized the readiness of the army and the state for the defense of the country. The leaders rise above the wide panorama of Moscow, they are likened to heroes from Russian fairy tales and epics. Initially, the picture was called "on the guard of the world". She gained wide fame, was repeatedly copied and reproduced. A copy made by Yuri Vasiliev from the picture of the same name by Alexander Gerasimov (1938, GTG) has more modest sizes compared to the original, but on its circulation there is a certifying and approving signature of Alexander Gerasimov.
For the happiness of the people. Catalog of the exhibition of the Russian Museum in Malaga. 2018. WITH. 75.