The artist is Nikitin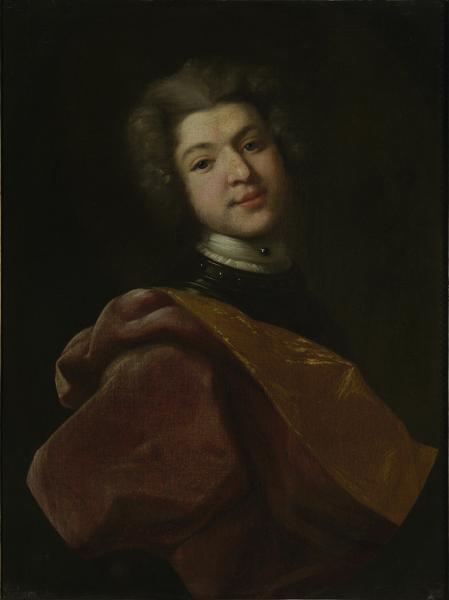 Stroganov Sergey Grigoryevich (1707–1756) – youngest son of the Sol -Indian "eminent man" g. D. Stroganova and his second wife Maria Yakovlevna (nee. Novosiltseva). Baron (from 1722), actual chamberlain, lieutenant general. The owner of the palace in St. Petersburg on Nevsky Prospekt, built by f. B. Rastrelli. Collector, founder of the Stroganov Picture Gallery. Was married (from 1735) on C. TO. Naryshkina. Count's father a. WITH. Stroganova, President of the Academy of Arts. Peter I. Time and environment. SPb, 2015. WITH.126.
First mentioned as work and. Nikitin in 1804. It is considered the unconditional work of the master. One of the few signed and dated works of the artist. Researchers note the competent technology of the portrait and its better safety, thanks to which the individual manner of the artist is clearly visible. Similar techniques were used by him in portraits of Praskovi Ioannovna and Anna Petrovna. Peter I. Time and environment. SPb, 2015. WITH. 112.