The artist is Gavrilov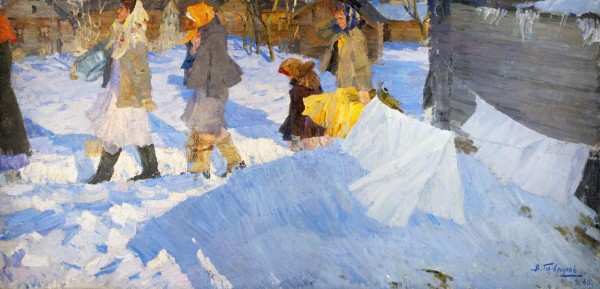 Gavrilov was one of the representatives of the generation of painters who determined the characteristic features of Soviet fine art of the 1950-1960s. Subtle colorist, master of landscape and composition, the artist developed in his work the traditions of the Russian realistic school.
Exhibition catalog in Malaga "Seasons. Works from the collection of the Russian Museum ". 2015. WITH. 71.