The artist is Penushkin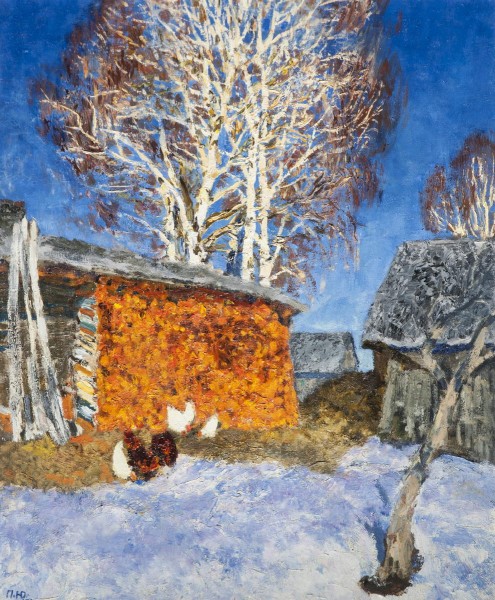 Exciting spirit, uncontrollable of the element of color determines the emotional and semantic content of Penushkin's landscapes. A feeling of life -affirming onset of spring is born from the artist's painting itself.
Exhibition catalog in Malaga "Seasons. Works from the collection of the Russian Museum ". 2015. WITH. 65.