The artist is Bragovsky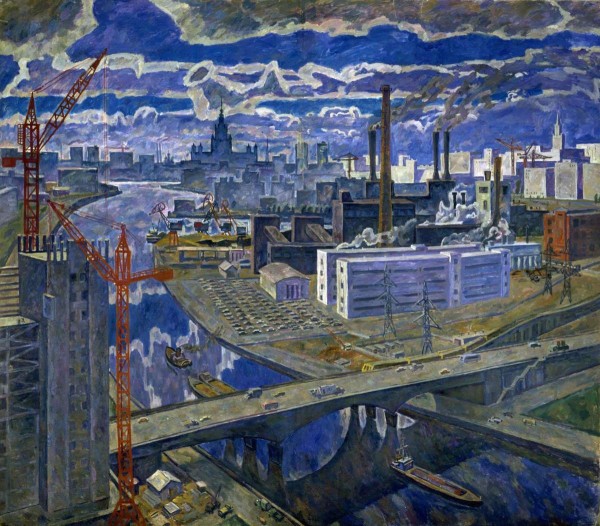 "Moscow Labor" was the result of the enthusiasm of the recognized landscape painter Eduard Bragovsky in demand in the 1970s by an industrial theme. The picture was conceived as part of the diptych. In a couple to her, Pavel Nikonov created a panel of the same size "Moscow Festive". Not finding the industrial zones of the necessary scope and expressiveness in real Moscow, Bragovsky had to compose his city,-from the grand massif of factories and construction sites, creating an industrial extravaganza, a landscape fantasy, where Moscow resembles only the scale of the canvas, and characteristic silhouettes of high-heights on the horizon. From Moscow to the very outskirts… SPb. 2011. WITH. 158.
Bragovsky landscapes are distinguished by a complex unity of a strict composition, a lively and restless texture and an expertly thought -out, rich color scheme.