The artist is silver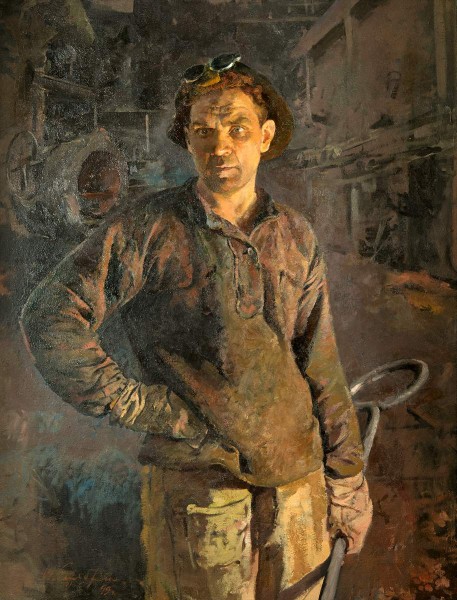 Konovalov Fedor Ilyich (1909–?) – steel of the Leningrad Kirov Plant, advanced manufacturer ("Stakhanovets"). The portrait of Konovalov is not the only case of the artist's appeal to what was called "production theme", but within a typical author always revealed the individuality of his models.
For the happiness of the people. Catalog of the exhibition of the Russian Museum in Malaga. 2018. WITH. 35.