The artist is Pavlovsky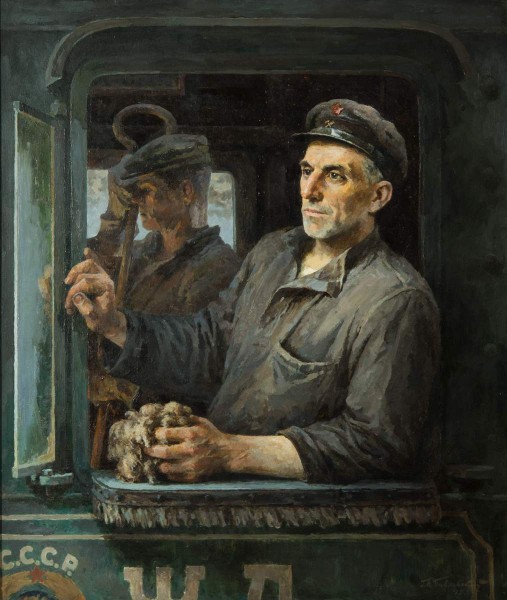 Fedorov Pavel Apollonovich – senior driver of the October Railway, who worked during the blockade of Leningrad on the road of life, the only narrow rut formed on Lake Ladoga, on which then there were slowly delivered products to the city. Fedorov was the foreman of the first train sent after the breakthrough of the blockade from the besieged Leningrad to the Great Earth.
For the happiness of the people. Catalog of the exhibition of the Russian Museum in Malaga. 2018. WITH. 39.